Calling on the phone instead of going to their house is something most of us do today when we want to relay a message to our friends or colleagues. Simply speaking, these phones made our lives much easier and comfortable. However, there's another method of communicating with people and a much more affordable one at that. And this method is what we now commonly refer to as chatting.
By simply connecting oneself into the Internet, one can easily avail the comfort of using a chatting tool to connect with the intended person they want to talk to. These chatting tools come in all forms and sizes but every single one of them has the same purpose as the mobile phones that we have – to make those people were talking to from the other site of the globe seem like their just a couple feet away from us. Here are just some of the variations of chatting tools that are always up for grabs for anyone.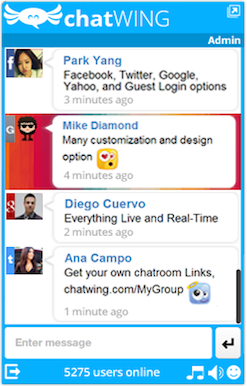 Anyone who has been a Facebook user all know what Facebook Chat is. But if there someone who doesn't, then here's a tip: Open your Facebook account and look towards the right side of the web page where you can see a list of names of your friends – that there is your Facebook chat. This chatting tool is integrated into Facebook and is regarded as one of its features that compliment it. It's pretty simple to use though it lacks a group chat feature.
Skype is another incredible chatting tool one should take note of. Unlike Facebook Chat, this chatting tool is not integrated in a site and is a separate program itself. However, it has a lot of features and it is also possible to sync it with one's facebook account to allow him to chat with friends without the need to open the said account. Skype allows group chats, video conferencing and file transfers but one must have their own Skype accounts to use it and can only chat with people who also have their own Skype accounts. It also does phone calls, but it's a premium feature so one will need to pay to be able to do so.
Chatwing
Another one, Chatwing, is a chatting tool that is very flexible, to say the least. Because it is a web widget, its users can basically attach it to almost any site, giving that said site its own chatting system. It also boasts a lot of features which definitely makes it a one of a kind chatting tool site owners would love to have. Using the chat software doesn't require one to register an account (though it is still possible to join in using the said method) as they can simply log-in using an account on one of the four social networking sites Facebook, Twitter, Yahoo and Google.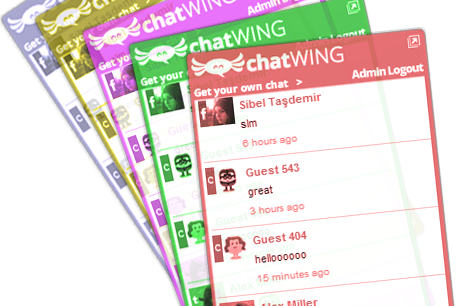 All of these chatting tools can be used freely (with Skype too, as long as the user won't use the Calling feature) so people won't have a hard time gaining access to these. There are a lot chatting tools still out there, each unique in each own way, so people looking for one will need to look carefully as to which chatting tool is the right one for them. Doing so can greatly help them in improving the interaction within their site or simply give them a more affordable way of connecting with their friends and loved ones. It is after all, what chatting tools do best.